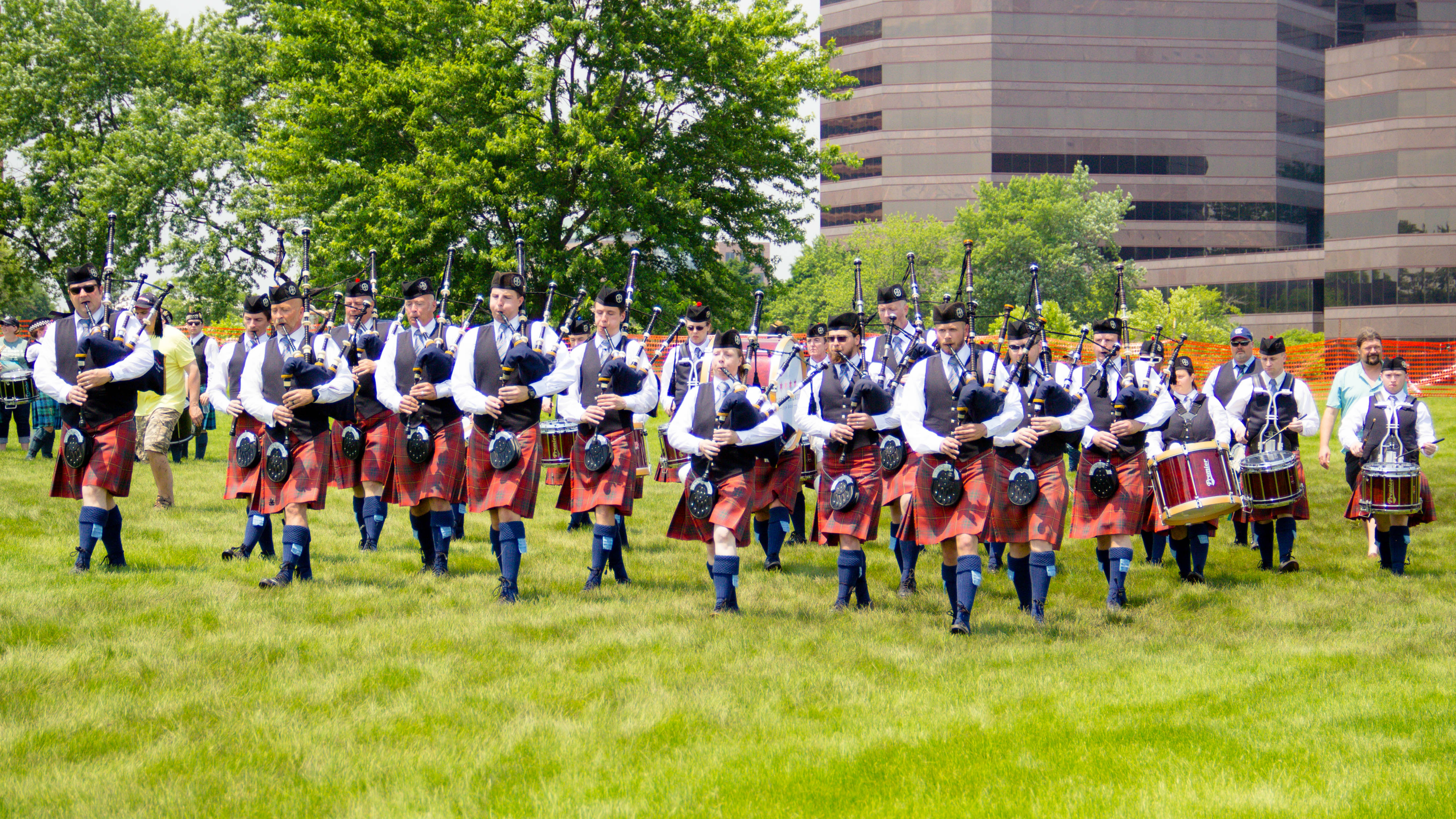 The City of Chicago Pipe Band was established in the summer of 2003 and began immediately performing as such throughout the greater metropolitan area. The Band's first competitive season was 2004 in Grade 3 and was promoted in 2007 to Grade 2. The Band continued to do well and were promoted in 2012 to Grade 1.
A training band was started in 2008 which began in Grade 5. This group went on to be promoted to Grade 4 in 2010 and promoted again to Grade 3 in 2013 under the name Chicago Scots Pipe Band. Though the flagship Grade 1 group became dormant in early 2013, the Chicago Scots Pipe Band continued and another training band was launched in Grade 4 under the Chicago Academy of Piping and Drumming name, both active in the 2016 competition season.
In the fall of 2016 we ignited a unified flame and once again present the City of Chicago Pipe Band as a single organization including the flagship Grade 3 band, the development Grade 4 band, and our Academy training program.
---
City of Chicago Pipe Band – Grade 3
---
City of Chicago Pipe Band – Grade 4
Piping Instructor Steve Moore
Quinn Anderson
Desmond Flynn
Thomas Johnson
Ross McLane
Erika Redford
Dan Shannon
Hannah Sutoris
Drumming Instructor Andrew Hoinacki
Cal Anderson, snare
Emma Dowell, tenor
Wendy Dowell, bass
Brendan Draper, snare
---
City of Chicago Pipe Band – General
In addition to our competitive groups, we are happy to have pipers and drummers who are part of our family through their participation in parades and other performances.
---
In addition to many alumni who have either retired from playing or moved on to perform with or lead other groups after their time in our organization, the City of Chicago Pipe Band would like to thank the following former leaders for their contributions to the development of the band throughout our history:
PM Jason Freeman, Founder
LD James Bush, COC Grade 3
LD Martin Boyle, COC Grade 3 & 2
LD Chris Barr, COC Grade 2 & 1
PM Michael Forkan, Chicago Scots
LD Neil Seivwright, Chicago Scots
LD Will Cowart, Chicago Scots
LD Bill Peterson, Chicago Scots
LD Chris Stuart, Chicago Academy